Dongsheng International: The 127th Canton Fair will be held online from June 15-24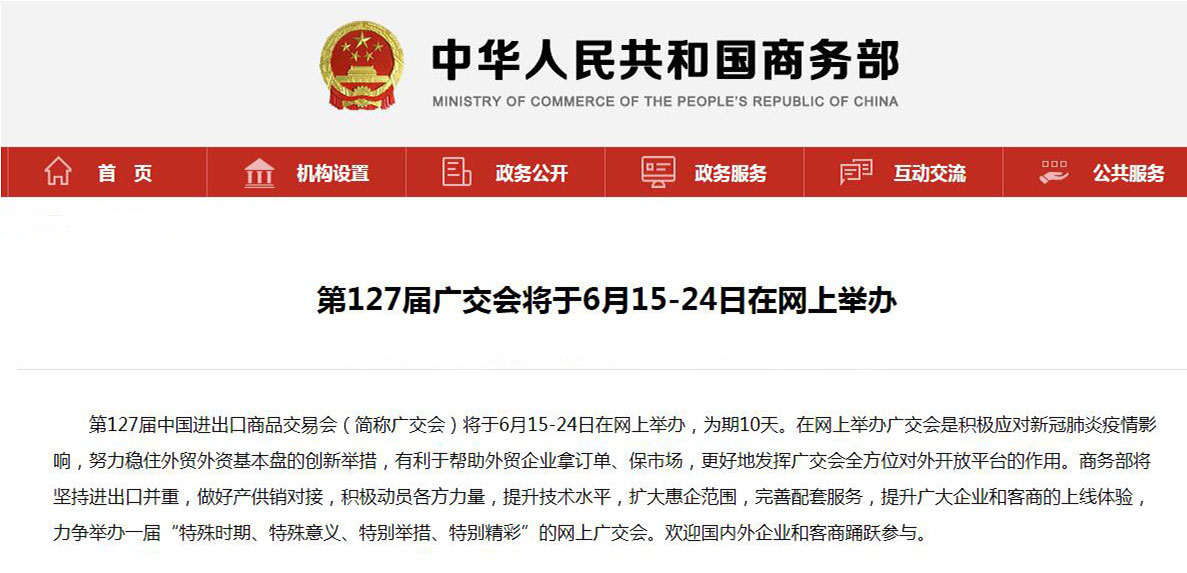 The 127th China Import and Export Fair (Canton Fair for short) will be held online for 15 days from June 15-24. Holding Canton Fair on the Internet is an innovative measure to actively respond to the impact of the New Coronary Pneumonia epidemic, and strive to stabilize the basic foreign trade foreign investment. The Ministry of Commerce will adhere to the importance of both import and export, do a good job in production, supply and marketing, actively mobilize all parties, upgrade the technical level, expand the scope of benefiting enterprises, improve supporting services, enhance the online experience of the majority of enterprises and customers, and strive to hold a "Special significance, special measures, and wonderful" online Canton Fair. Welcome domestic and foreign enterprises and merchants to participate actively.
Dongsheng International can export masks, protective clothing, ventilator and other medical supplies. If necessary, please contact our company!